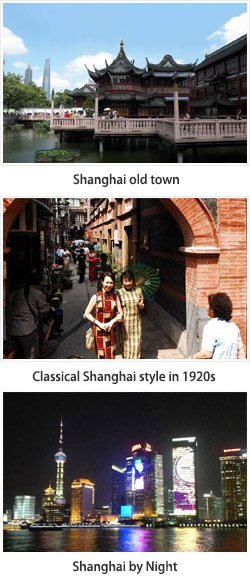 Shanghai is China's youngest, fastest-growing and most dynamic mega-city boasting over 1200 skyscrapers. It is the largest port and commercial metropolis of China.
From 1840s to 1940s, Shanghai was a colonial outpost, presided over by British, French, German, American and even Persian businessmen. The western legacy is still stamped onto the heart of the city, from the former French Concession with its mansions, boulevards and terrace houses to the ˇ° architectural museumˇ± of the monumental banks, trading houses and private clubs forming the legendary Bund along the waterfront.
Standing on the historic Bund, gazing across the river, the most prosperous CBD of China is in front of you; Almost everything on that futuristic skyline is less than 30 years old. Shanghai Tower, the tallest building in China at 632 meters tall (2073 feet), is further proof of shanghai's growth.